Cross
A symbol of death but also of hope and Resurrection
The cross is the best-known symbol of Christianity.

It is a symbol of Jesus' suffering and death through His crucifixion on a cross, but also of the triumph, hope and salvation of His Resurrection afterwards. The cross is therefore a symbol of Jesus Himself, but also of the faith of His followers. The cross on which Jesus was executed 2,000 years ago has been a symbol for His followers from very early on. At first, they were scared to display it publicly in case they were persecuted or mocked. But after the Roman Emperor Constantine converted to Christianity in the 4th Century and crucifixion was abolished as a punishment, the cross was then promoted as a symbol of the Son of God.
The basic forms of the cross are the Latin cross with unequal arms (✝) and the Greek cross (✚) with equal arms, although there are other forms too. The most common Christian cross is the Latin cross. Most parish churches are even built in this shape as the plan of Aylsham church shows.
The cross is related to the crucifix, which is a cross that includes a representation of Jesus' body upon it. The empty cross reminds Christians of Jesus' resurrection as the body is not there, while the crucifix, with the body of Jesus on it, is a reminder of His sacrifice.
You can see crosses everywhere, made from many different materials. Not just in churches and cathedrals, but in homes, in movies, paintings and music videos. And of course, we wear it too, as earrings, as a necklace, stitched or studded onto leather and denim or even on our bodies as a tattoo.
Aylsham Parish Church Plan
(1 of 7)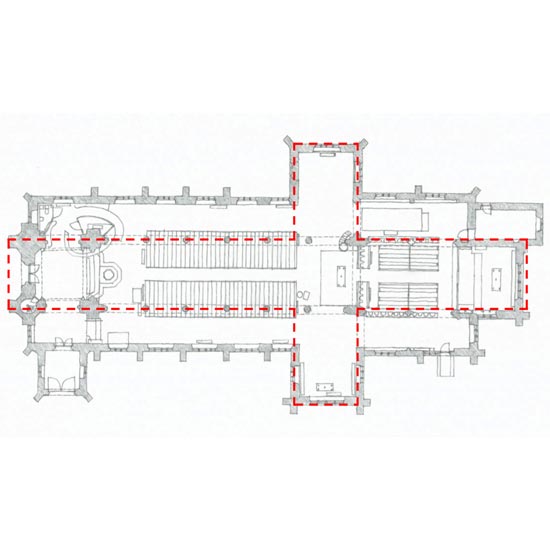 Badersfield Parish Church Cross
(2 of 7)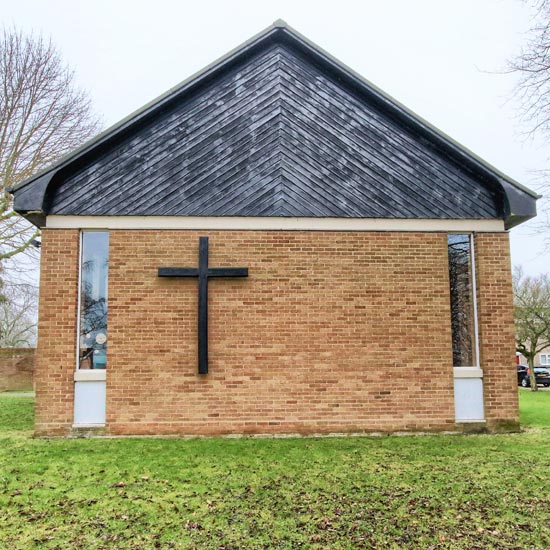 Aldborough Parish Church Cross
(3 of 7)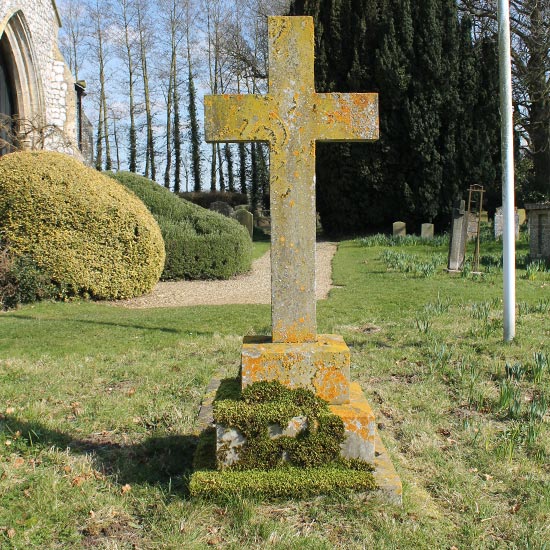 Diocesan House Chapel Cross
(4 of 7)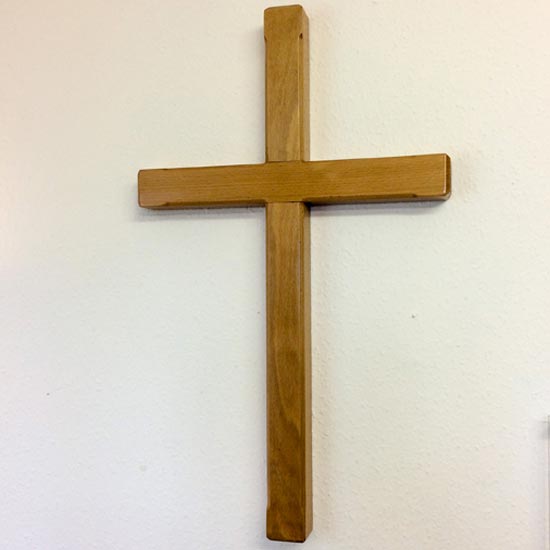 Burgh-next Aylsham Parish Church Crucifix
(5 of 7)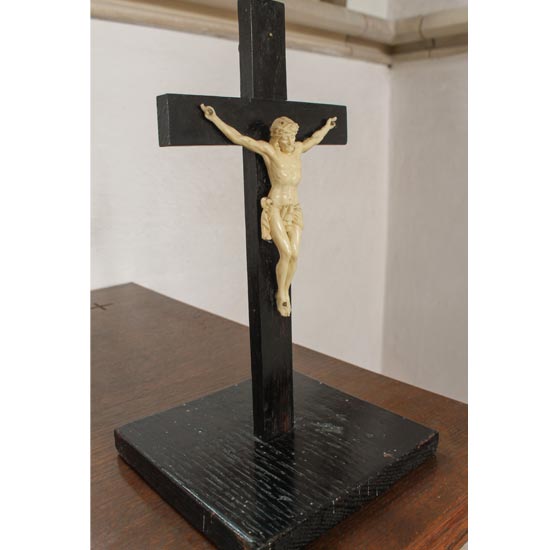 St Saviour's Chapel, Norwich Cathedral Cross
(6 of 7)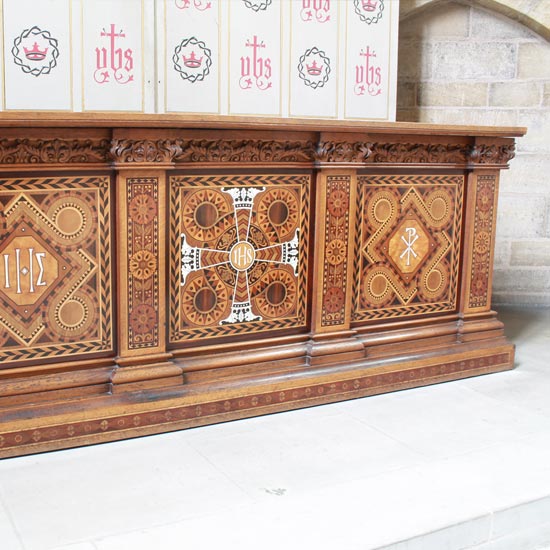 Erpingham Parish Church Cross
(7 of 7)