Font
Used for Christenings, when people are baptized
The font is a piece of church furniture and is usually located near the entrance to a church.

This reflects its function in the Christening service, where people are baptized and begin their journey as new church members and as followers of Jesus. The position of the font in a church therefore symbolises its use at the beginning of a Christian life and as a 'way in' to following Jesus. It is usually children who are baptized, but it can be people of any age.
At a Christening, people are baptized with water - which is contained in the font. The water is usually sprinkled or poured on the forehead. During the service, the Vicar will say these words: '...I baptize you in the name of the Father, and of the Son, and of the Holy Spirit. Amen'.
There are different types of font and they come in many shapes and sizes. Some are highly decorated whilst others have no decoration at all. Usually they are made from stone, often with a central column on top of which is a basin for water. Fonts can also be made from wood, marble or metal.
Norwich Cathedral Copper Font
(1 of 7)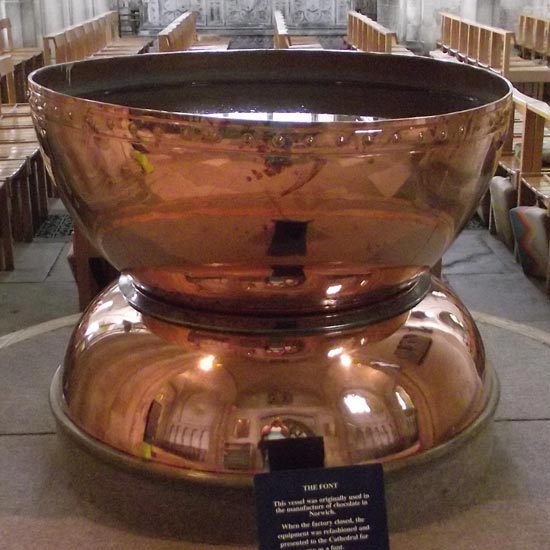 Wickmere Parish Church Font
(2 of 7)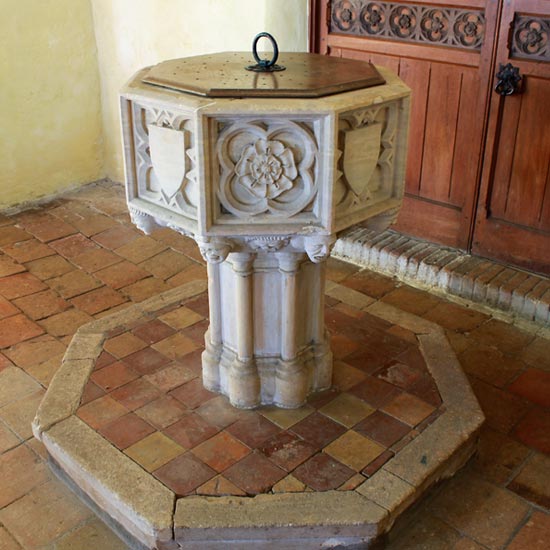 Erpingham Parish Church Font
(3 of 7)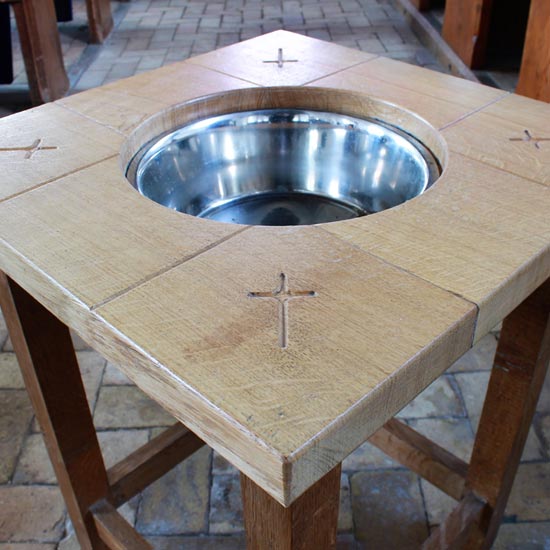 Burgh-next-Aylsham Parish Church Font
(4 of 7)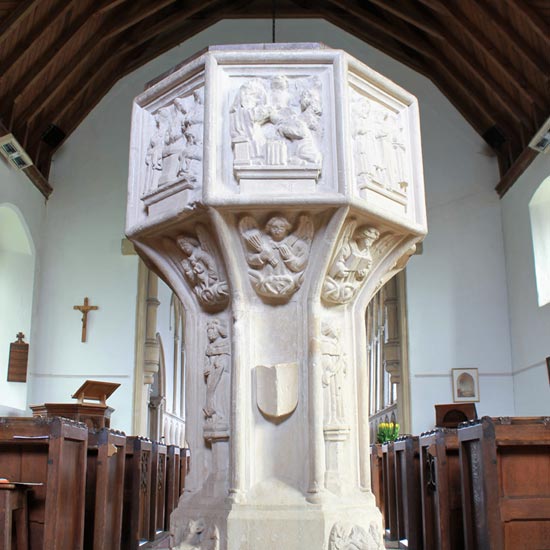 Marsham Parish Church Font
(5 of 7)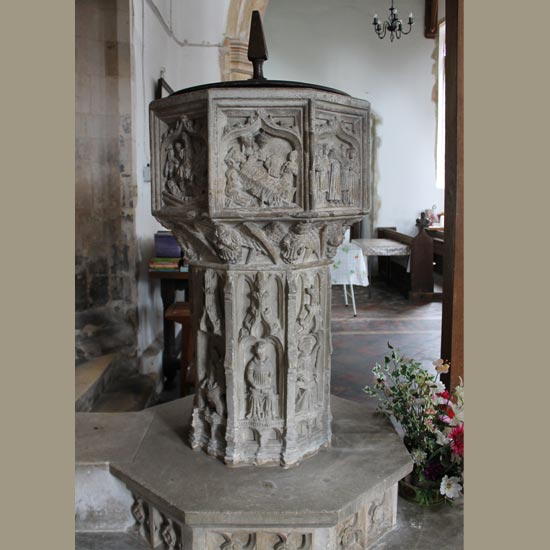 Thwaite Parish Church Font
(6 of 7)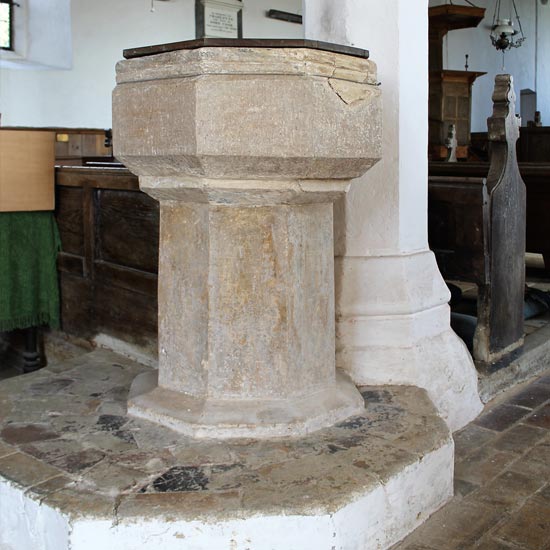 Heydon Parish Church Font
(7 of 7)