Lord's Table (Altar)
Used during the service of Holy Communion
This is the table on which the bread and wine are placed for the service of Holy Communion which is led by the vicar / minister. The bread and wine are shared amongst the congregation (people) during the service.

The Holy Communion service reminds us of when Jesus shared bread and wine with His disciples before He was betrayed. This is sometimes called the Lord's Supper and during the meal, Jesus asked His disciples to share bread and wine together 'in remembrance of me'.
The Lord's Table therefore plays a very important role in the celebration of Holy Communion, which is also known as the Eucharist or the Mass.
The Lord's Table (also known as the Altar or Communion Table) usually occupies a prominent place within a church, often being placed at the eastern end of the building. It is usually distinguished from the rest of the church, often by altar rails placed in front of it.
Most churches have a single altar, although larger churches often have one or more side chapels, each with its own altar. In this case the main altar of the church is referred to as the 'High Altar' where Holy Communion is celebrated on a Sunday, whilst on weekdays, Holy Communion tends to be celebrated in these side Chapels.
Altars are usually decorated with two candles – one at each end – and have a Cross in the middle. The two candles represent the fact that Christians believe that Jesus was both a human being and God.
Special cloths may be used to cover the altar in many churches during services and celebrations, and are often left on the altar when it is not in use. The colour and decoration of these cloths depends on the time of year in the Christian calendar and can be used to highlight a special occasion. For example, purple is used during times of fasting such as Lent whilst white is used for major Christian festivals such as Easter and Christmas. The vicar / minster will also wear robes (called vestments) of the same colour at these times.
St. Saviour's Chapel Altar, Norwich Cathedral
(1 of 7)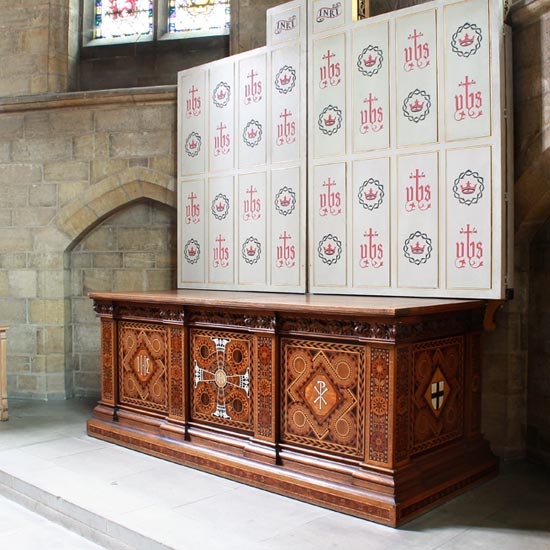 Aldborough Parish Church Altar
(2 of 7)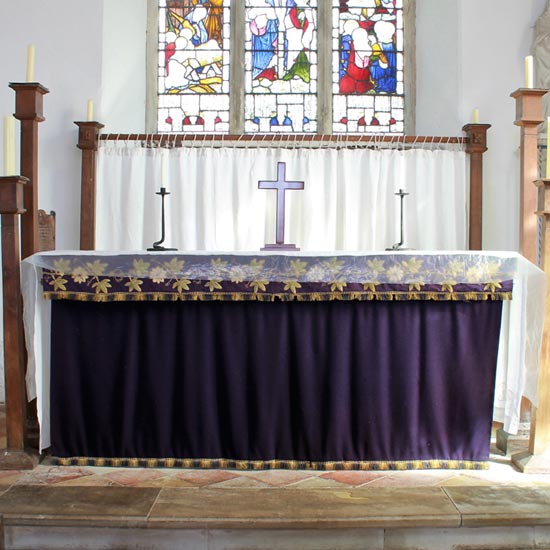 Erpingham Parish Church Altar
(3 of 7)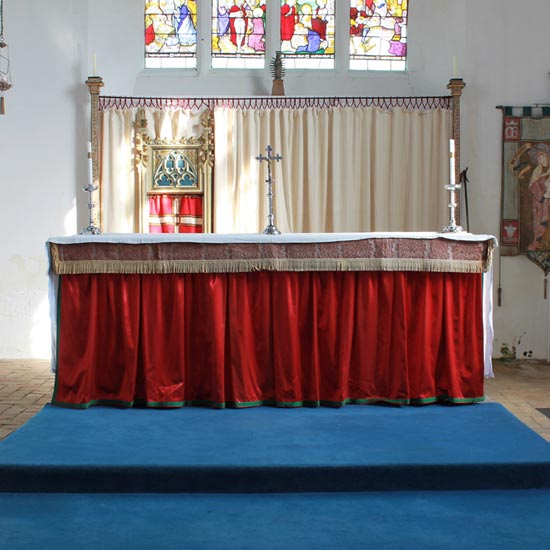 Lady Chapel Altar, Aylsham Parish Church
(4 of 7)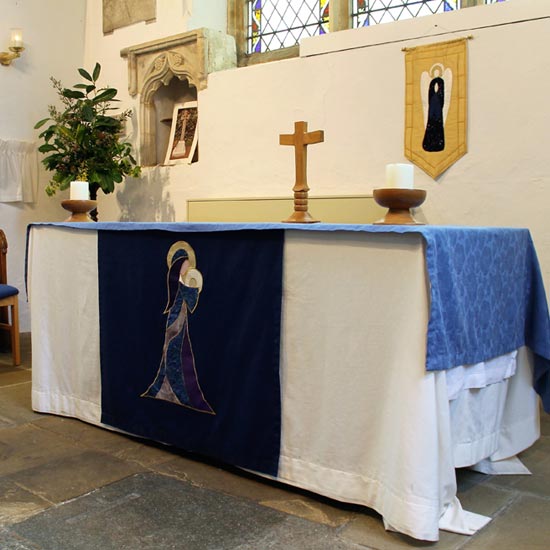 Badersfield Community Church Altar
(5 of 7)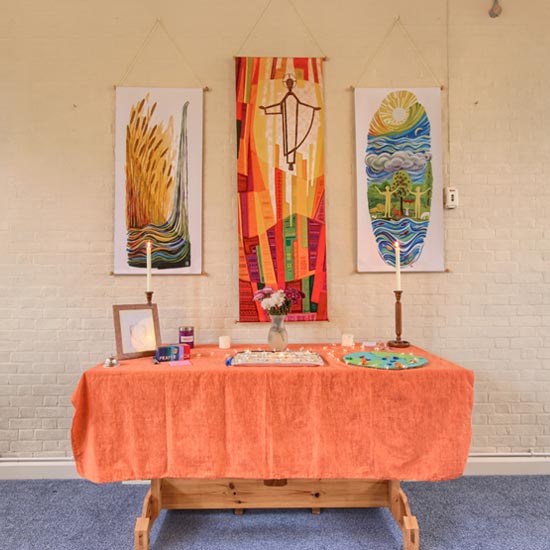 The Jesus Chapel Altar, Norwich Cathedral
(6 of 7)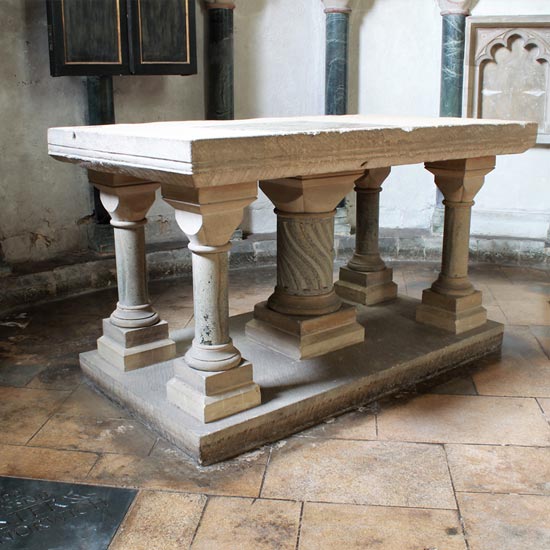 South Aisle Chapel Altar, Erpingham Parish Church
(6 of 7)