Pulpit
A raised platform from which the preacher gives a talk (sermon)
The pulpit is a raised stand used by a preacher (usually the vicar), from which he or she will give a talk, known as a sermon, during a service.
The origin of the word pulpit is the Latin word pulpitum, which means a platform or stage. The pulpit is usually raised well above the surrounding floor so that people can see and hear the preacher giving the sermon. There are usually steps leading up to the pulpit.
Pulpits sometimes have a canopy above them. This is known as the sounding board and is normally made from wood. Though sometimes highly decorated, the sounding board has a useful acoustic effect in projecting the preacher's voice to the congregation below. Most pulpits have one or more book-stands for the preacher to rest his or her Bible, notes or texts upon.
The most famous example of a sermon is the Sermon on the Mount given by Jesus in around 30 AD and told to us in the Gospel of Matthew.
Aylsham Parish Church Pulpit
(1 of 7)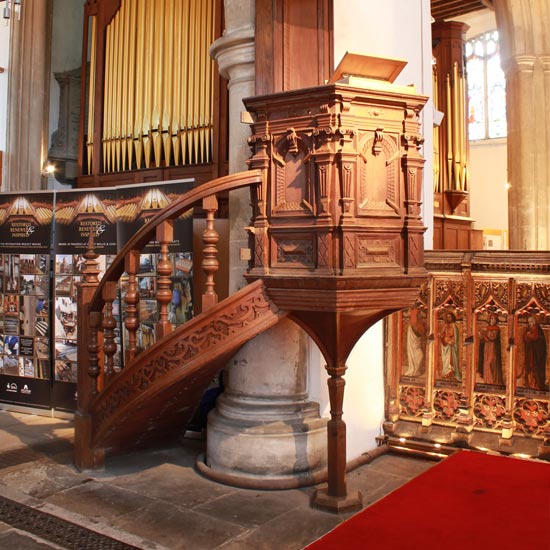 Norwich Cathedral Pulpit
(2 of 7)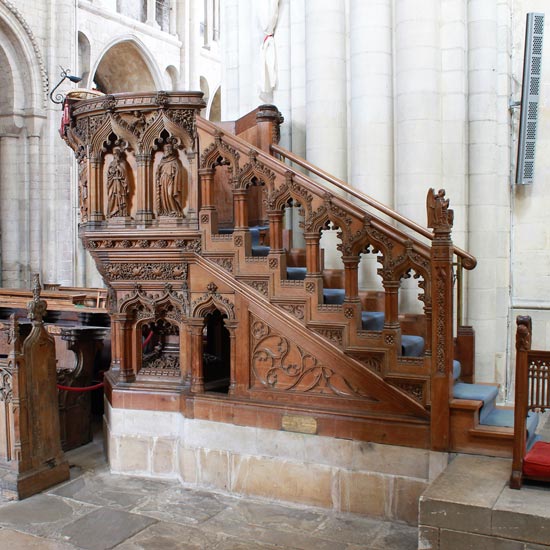 Erpingham Parish Church Pulpit
(3 of 7)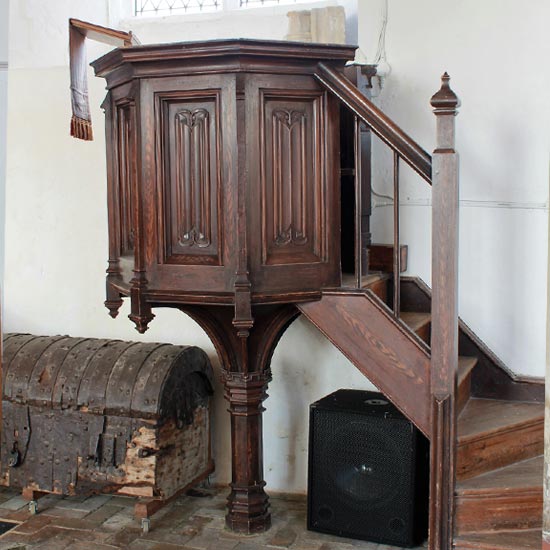 Burgh-next-Aylsham Parish Church Pulpit
(4 of 7)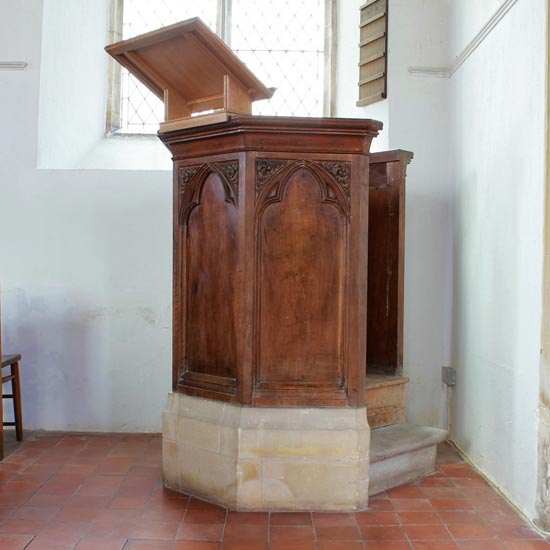 Thwaite Parish Church Pulpit
(5 of 7)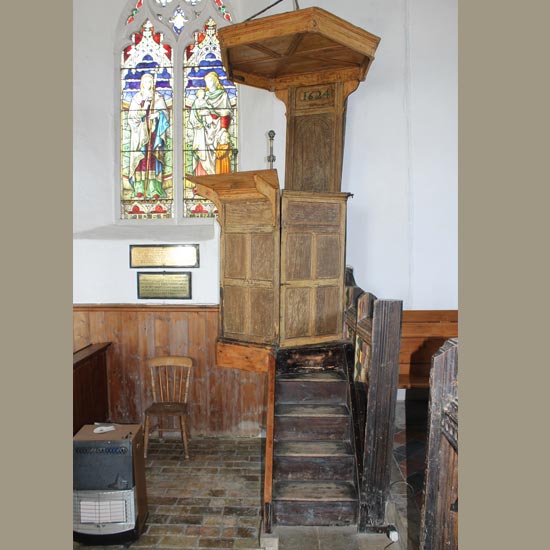 Heydon Parish Church Pulpit
(6 of 7)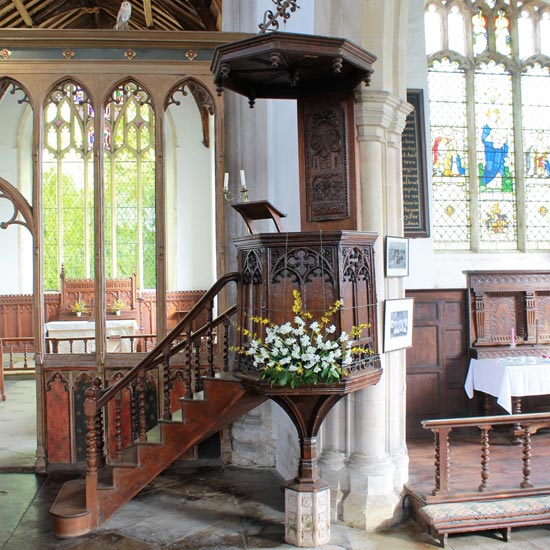 Wickmere Parish Church Pulpit
(7 of 7)